Dr. Teresa Speelman - Founding Veterinarian at Greenwood Animal Hospital

Dr. Teresa was born in Kentville and grew up in Louisbourg, Cape Breton. After studying at NSAC she went on to graduate from Ontario Veterinary College in Guelph, Ontario. After practicing in several provinces, she returned home.
Greenwood Animal Hospital opened in 1990 and has changed a lot over the years. Although interested in the care of all animals, she has special interests in cats, dogs, rabbits and exotics, even snakes.
During the years, she has raised three daughters and lives on a beef farm with her husband. The home is shared with Amelia, a Great Dane, and Rafiki (the boss) cat. There is also EEyore the donkey, and two miniature horses Charlie and Gilbert.
In her spare time she enjoys spending time with her grandsons, riding, quilting, and reading books.
---
Dr. Dave - Founding Veterinarian at Middleton Veterinary Services
Dr. Dave, as he is known locally, started Middleton Vet services in 1989.
Dr. Dave graduated from the Ontario Veterinary College in Guelph, Ontario.
He is on the road most of the time visiting Dairy and Beef Farms, for both emergencies and Herd Health, routine monitoring of the cows .He can also be found doing horse visits, vaccinations, and emergencies. Recently, he is involved in the health checkups of mink.
There are a lot of changes over the years with the clinic; ultra sounds (for reproduction), embryo transfers; endoscopy of horses lungs, digital radiography, computerized dairy herd monitoring, and now laser therapy.
When not on farms, Dr. Dave is looking after his own 30 cow and calf beef farm, or re building old sports cars.
---
Dr. Nicole MacHattie
Dr. Nicole grew up on a beef farm in Middleton, Nova Scotia. She started riding horses at a young age, and was heavily involved in both 4-H and Pony Club.
Dr. MacHattie always knew she wanted to be a veterinarian. She pursued this goal by first attending the NSAC in Truro, where she received her B Sc in Animal Science in 2007. From there she proceeded to the Atlantic Veterinary College in Charlottetown, PEI, graduating in 2011. Dr. Nicole completed a one year equine internship at the Mid-Atlantic Equine Medical Center in Ringoes, New Jersey.
Her professional interests include large animal medicine and lameness. Her personal interests include riding her horses, reading and spending time with her English Mastiff, Lillie, Old English Sheepdog, Lewis, and CAPS adoptee Linus, a small tabby kitten.
Dr. Danielle Collins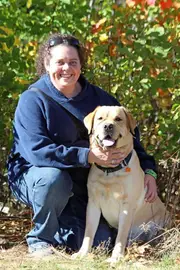 Dr. Danielle Collins is originally from Paradise, Newfoundland where she attended Holy Spirit High School. Danielle has always had a special place in her heart for animals and she wears that heart with every animal she meets and pours it into her work. She attended Nova Scotia Agricultural College in Truro and went on to study to be a Veterinarian at the Atlantic Veterinary College at UPEI. Her love for animals grew there as she learned how best to care for, diagnose and treat patients as well as assist and educate clients. It was a great odyssey for her!
After graduation, Danielle worked for a period of time in Bridgewater before moving to the Annapolis Valley where she joined Greenwood Animal Hospital as a full-time Veterinarian – you can also find her at Middleton Veterinary Services on Tuesday mornings. She and her partner Marco have moved to the Middleton area with their three dogs (Taegan, Sullivan and Gibson) and six cats (Two are CAPS kittens) – Jade, Mara, Oscar, Sidney, Joey and Charlie. In her spare time, she loves to do watercolours, colour, swim, sing and act, play with her kittens and take long walks with her dogs.
_______________________________________________________________________________________________________________________
Dr. Amy Hery
Dr. Amy was born and raised in Ottawa, Ontario. She graduated from the Veterinary Technology program in Kingston, Ontario prior to going back to school to pursue her lifelong dream of becoming a veterinarian. She attended the Western College of Veterinary Medicine in Saskatoon, Saskatchewan where in 2015 she made this dream a reality.
Upon graduation Dr. Amy moved to Cold Lake, Alberta where she worked as a mixed animal veterinarian for 3 years. Her and her military husband have had the privilege of living in many locations across Canada but are looking forward to start their next chapter here in the Annapolis Valley.

Dr. Amy's professional interests include surgery, dermatology and ultrasonography. When Dr. Amy is not at work she can be found spending time with her husband and her two young children. Her furry family consists of her two dogs, two cats and a horse.

_______________________________________________________________________________________________________________________